The Thai Embassy in Washington does issue visas for Thailand but not very popular amongst those leaving for Thailand. Most expats and visitors prefer the Thai Consulate in Illinois or the Thai Consulate in Los Angeles. Some do used the Thai Consulate in New York but not many when asking around. All the Consulates can issue you a visa and all will allow you to register your child as a Thai born abroad. You may have to go down to the consulate with your Thai wife with the child and all your documents. The contact numbers and operating hours for the Consulate in Washington is listed below.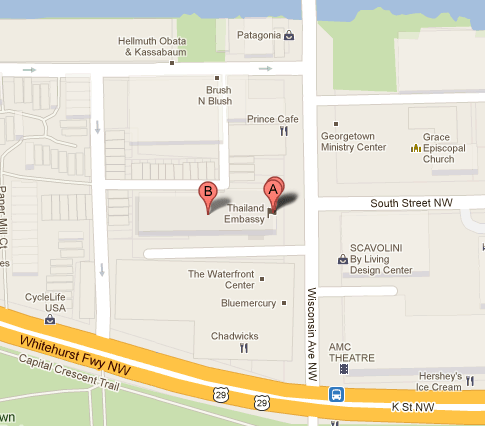 Royal Thai Embassy 1024 Wisconsin Avenue NW, Suite 401 20007
City: Washington DC
Phone: +1-202-9443600
Fax: +1-202-9443611
Website: http://www.thaiembdc.org/
Email: [email protected]
Office Hours: Monday – Friday 09:00 – 13:00 hrs and 14:30 – 16:00 hrs. Walk-in services: 09:00 – 13:00 hrs. (U.S. Eastern Standard Time) Visa and Consular section : Monday – Friday 09:00 – 13:00 hrs and 14:30 – 16:00 hrs.